Membership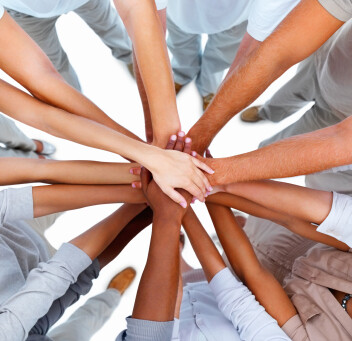 The Bible doesn't speak of "church membership" per se, but it does clearly lay out an example of committing oneself to a local expression of the larger body of Christ and also seeing that local church commit itself to the individual as "one of our own."
At Calvary Church, we know people are at different places in their level of commitment to a local church and we also know there are a lot of different reasons for this! That's why we would never want to exclude folks who initially shy away from membership, but when our resources and time are limited, the Bible calls us to care first for our members (1 Timothy 5:8). Makes sense, doesn't it? That's why we encourage membership and see it as a two-way wholehearted expression of belonging and caring.
In choosing membership at Calvary Church, you're committing yourself to sharing in the building of a loving community of people who are like Christ in worship, edification and mission. Your commitment is to:
Worship with us weekly as proximity & health permit.
Fellowship with us in a small group ministry.
Attend our "family business" meetings as proximity & health permit.
Serve with us based on your spiritual gifting, calling, & passions in at least one area of Calvary's ministry.
Give to the Lord & His work generously, joyously, regularly under the Spirit's direction.
Live Scripturally in community.
When this level of commitment is made, the church leadership and greater church body says in effect:
We care about you.

Calvary's elders are godly men who the Lord has providentially placed to help shepherd your family. They help oversee the ministries of the church and care, counsel, teach, train, guide, guard, encourage, exhort and correct from God's Word. Jesus said "My House shall be a House of prayer." One of Calvary's hallmarks is that we are a praying church. We are happy to pray for you. Calvary has an active group of fervent prayer warriors and the church emails a weekly prayer bulletin to lift one another up before the Throne of Grace. Calvary's Deacons and Deaconesses lovingly minister to those who are sick, shut in, or in need of benevolence assistance. Whether you struggle relationally (we can help you reconcile), with addictions (we can provide pastoral care & counsel and help you plug into vetted professional help) or if you just need some encouragement in Christ, know that Calvary cares, because Christ cares. Please reach out and let us know how we bless you.
We want to hear from you.

We want to know you and your story in order to support you as you take important steps in your journey with Christ (baptism, small group participation, ministry opportunities, etc.). In our decisions at Calvary we give deference to Jesus first (His Word is the first and final say in our decisions), deference to greater good second (assuming we have liberty in this decision we will look to what will help the most people or the most vulnerable people such as: the least, the last and the lost) and the least important thing is our own personal preferences. That being said, your input is invaluable. Our elders do not have a monopoly on the Holy Spirit. God can and does use His saints to help us see God's plan for His Church. So, in addition to your story, we want to hear your ideas. As a member, your voice counts towards shaping and moving ahead.
We want to see you grow.

The Bible teaches us that all followers of Christ have been given gifts by the Holy Spirit to serve in building the body and the greater kingdom of Christ. We want to see everyone at Calvary Church have the opportunity to be trained and equipped for life and ministry so that each person is serving right where they ought to be and the whole body grows and builds itself up, as each part does its work (Ephesians 4:16).
We want to journey with you.

There are times in life when the connection to your community is especially important – baby dedications, marriage counseling, weddings, and other significant milestones in life. These are also important to us and we want to help make them happen.