Staff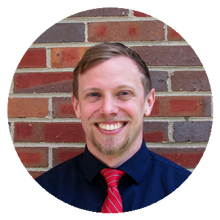 Jason Burrows
Associate Pastor
Office: 973-226-5272, ext. 3
E-Mail:

Jason was born in Japan, and raised as a "missionary kid" living in Japan, China, and the exotic land of Arkansas. He is a graduate of the Moody Bible Institute, has been licensed by the EFCA, and currently serves as Associate Pastor primarily overseeing the Youth Ministry here at Calvary. Jason is passionate about preaching and teaching the Bible, and during the past two years has preached not only here at Calvary, but has also helped with pulpit supply in several neighboring churches in the area. Jason has been in New Jersey since 2016 and in addition to loving and discipling our young people, he has also grown to love and appreciate the Northeast.
Wayne Williams
Ministry Coordinator
Office: 973-226-5272, ext. 4
E-Mail:

Wayne has been a member of Calvary EFC since 1982, and has been involved in Children's Church, Youth Group, Sunday Bible School, and other ministries while working full time in Christian Radio and marketing. Wayne now works part time as Calvary's Ministry Coordinator, overseeing Small Groups, as well as helping to facilitate many of the behind the scenes needs related to day to day church operations.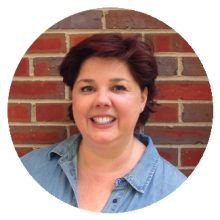 Beth Endersby
Administrative Assistant
Office: 973-226-5272, ext. 0
E-Mail:

Beth became part of the "official Calvary team" in 2008. Before being on the staff at Calvary, she was involved in many different ministries at the church including worship team, nursery volunteer & coordinator, Vacation Bible School, as well as Jr. & Sr. High Youth Group and the boys & girls basketball programs. Beth is a graduate of Trinity International University (formerly Trinity College) where she received a BA in Elementary Education with a double minor in language arts and music. Trinity is where she met her husband, Kirk. After Trinity, Beth & Kirk lived in Chicago where Beth taught school in the inner city, while also acting as the Volunteer Coordinator for the Breakthrough Urban Ministries Men's Homeless Shelter. God blessed Kirk and Beth with four children. They currently live in Caldwell and are actively involved in their community.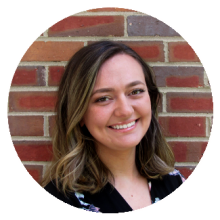 Maddie Meyer
Visuals Specialist
E-Mail:

Maddie has been a Graphic Designer since 2012, and has been working at Calvary part time since 2015. She studied Arts & Culture at Cairn University, and Visual Design & Communications at Montclair State University. In her role as the Visuals Assistant, she creates web content, power points for the worship services and sermons, as well as designing graphics for Calvary's in house digital display monitors. Additionally, she assists with social media e-blasts, and event promotions, and still has time to help with our Sunday morning Calvary Kids programs.