Meet Our Team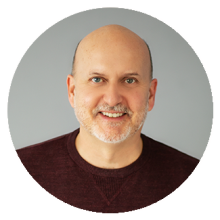 Daniel Holmquist
Senior Pastor
Office: 973-226-5272, ext. 2
E-Mail:

Daniel Holmquist serves as the Senior Pastor of Calvary Church. He has over 30 years of ministry experience as a pastor and missions leader. Daniel earned a Ph.D. in Organizational Leadership from Regent University, an M.Div. in Church History from Trinity Evangelical
Divinity School, and an M.A. and B.A. in Educational Ministries from Wheaton College. He is gifted in preaching, teaching, and leadership.
He loves preaching the Word of God and seeing how it transforms our lives for the glory of God. His work in developing leaders empowers our congregation to multiply our Gospel impact in our local communities and worldwide. In Daniel's downtime he enjoys exploring nature, playing
golf, and experiencing culture.
If you're interested in speaking with , please send a brief message and connect with him.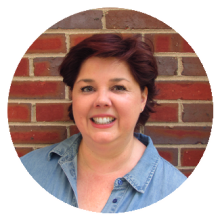 Beth Endersby
Office Administrator
Office: 973-226-5272, ext. 0
E-Mail:

Beth Endersby currently serves as the Office Administrator here at Calvary Church. Beth officially became part of the Calvary team in 2008. Before being on the staff at Calvary, she was involved in many different ministries here Calvary. She is a graduate of Trinity International University (formerly Trinity College), where she received a BA in Elementary Education with a double emphasis in language arts and music. She is gifted in organization, communication, and administration. Beth believes that whatever you do, work at it with all your heart, as working for the Lord, not for human masters … It is the Lord Christ you are serving. Trinity is where she met her husband, Kirk. After Trinity, Beth & Kirk lived in Chicago, where Beth taught school while also working as the Volunteer Coordinator for the Breakthrough Urban Ministries Men's Homeless Shelter. God blessed Kirk and Beth with four children. They currently live in Caldwell and are actively involved in their community.
If you're interested in speaking with , please send a brief message and connect with her.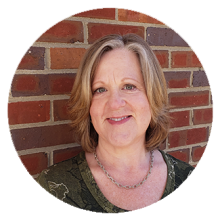 Lynda Justnes
Children's Ministries Director
E-Mail:

Lynda Justnes serves as Calvary's Children's Ministries Director. Lynda has 19 years of professional early childhood education experience teaching in a faith-based preschool. She has served in local church children's ministries for nearly 30 years. Lynda holds certifications in Early Childhood Education and Child Psychology. She brings strengths in organization, leadership, and communication. She has a love for children and is passionate about seeing them come to know Christ and know the Word of God. Lynda takes Matthew 19:14 to heart: "Let the little children come to Me and do not hinder them..."
Lynda and her husband, David, met at Calvary and raised four sons, who all actively serve in the church as well. She enjoys music, gardening, spending time with family, and fishing with her guys.
If you would like more information about the Calvary Kids Ministries, contact her at .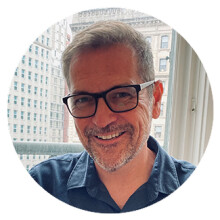 Raymy Krumrei
Worship & Adult Ministries Director
E-Mail:

Raymy Krumrei serves as the Worship and Adult Ministries Director. He and his wife Jennifer came to Calvary in 2021 from California where Raymy served as a worship leader for over 20 years. He and Jennifer have two children Kyle and Kayla. Raymy received his BM degree in composition from California State University, Northridge and is an accomplished songwriter, singer and teacher. He spends most of his free time writing songs for a variety of purposes. His passions are music, people and following Christ, and he feels most satisfied serving where these three intersect.
To connect with Raymy regarding worship or adult ministries you can reach him at .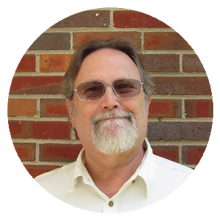 Wayne Williams
Pastoral Assistant
Office: 973-226-5272, ext. 4
E-Mail:

Wayne Williams serves as a Pastoral Assistant here at Calvary Church. Wayne has been working at Calvary part time since April of 2018, and currently, his main focus is on pastoral care for the congregation. This involves calling and visiting with those in the Calvary family, as well as updating prayer requests for the weekly prayer guide. Wayne has been involved at Calvary for over 30 years as a volunteer with the youth group, teaching Sunday School and Children's Church, and has served on the Christian Education Committee as a member and as the Committee Chairperson. He and his wife, Doris were married here at Calvary, and have raised their three daughters here as well.
If you're interested in speaking with Wayne about prayer needs or requests, or simply would like to pray together, please feel free to reach out.