Our Story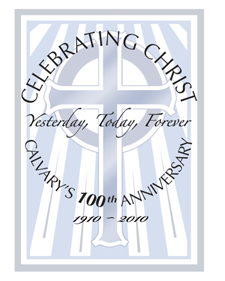 Calvary Church celebrated its 100th anniversary in 2010, with a rich history of the first fifty years in Orange, NJ and over fifty years now in Essex Fells. Originally started with 22 charter members as the "Norwegian Evangelical Free Church," this small band of immigrants in the early 20th century recognized their need for worship and spiritual growth as they established themselves in their new surroundings. As Calvary Church enters its next hundred years, we continue to build on our commitment to worship, spiritual growth and outreach. The times have changed, but the challenges of life remain. We face these challenges equipped with the truth of God's ongoing redemptive work through Jesus Christ and the presence of His Spirit.
As part of the Evangelical Free Church of America (EFCA), Calvary belongs to an international association of some 1,500 autonomous and interdependent churches and church plants. The unity of this association is found in a mutual commitment to serve our Lord Jesus Christ under the guidance of the Holy Spirit and obedience to the Word of God. We are committed to cooperate with one another in ministry and fellowship as we seek to fulfill the Great Commission which Christ has entrusted to His Church. The growing ministry of the EFCA currently extends to some 50 countries of the world.
What does "Evangelical" mean?
The term "Evangelical" comes from the Greek word for "good news" and refers to our faith, our theology. We are committed to the proclamation of the Gospel, the good news of Jesus Christ, and to the Scriptures as being the inspired, inerrant, authoritative and sufficient Word of God.
What does "Free" mean?
The term "Free" refers to our polity, our structure and organization. We are committed to a congregational form of government. Each congregation in the EFCA is independent (free) in its decisions and yet shares in the mutual commitment to Christ.